About PAA
Pakistan Association of Australia was founded over 40 years ago with the aim of representing the Pakistani Australians, P

Upcoming Events!
Pakistan Australia Association is proud to announce PAKISTAN DAY celebration in Bankstown, on THURSDAY 06:30 PM 24th March 2016 at 258 South Terrace

Please Donate
Pakistan Australian Association is a recognized charitable fund raising authority. Please donate to help the Peshawar Massacre victims…

News & Updates
Pakistan Australian Association keep you updated with community news and activities happening around.
Pakistan Association of Australia ,Established since 1973
Latest News
27
Apr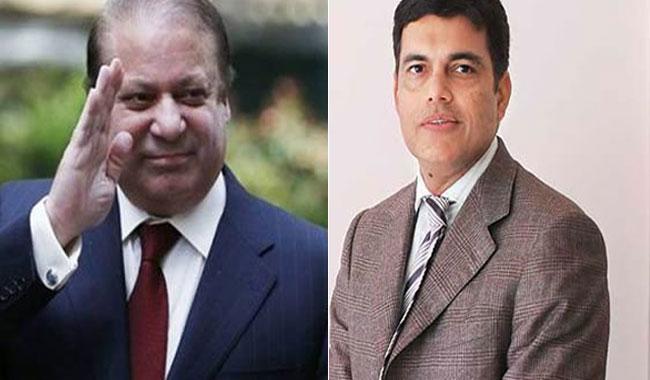 Murree: An Indian delegation led by businessman and entrepreneur Sajjan Jindal called on Prime Minister Nawaz Sharif in Murree on Wednesday and flew back to India.
The three-member Indian delegation went to Murree where they had lunch with Nawaz Sharif. Sajjan Jindal spent some hours in Pakistan and went back to his country.
The delegation conveyed the message of Indian Prime Minister Narendra Modi to PM Sharif. The sources said the efforts are afoot to pave the way for a meeting between Nawaz Sharif and his Indian counterpart Narendra Modi on the sidelines of Shanghai Cooperation Organization (SCO), an emerging economic and security alliance.
However, when asked, Foreign Office spokesman was unaware of the arrival of the Indian delegation in Pakistan.
Meantime, Pakistan Tehreek-e-Insaf (PTI) expressed reservation over the arrival of Indian delegation and submitted a resolution in Punjab Assembly. The PTI also decided to raise voice over the issue in the Parliament.
PTI leader and Opposition leader in Punjab Assembly Mehmood-ur-Rasheed tabled the resolution. The resolution states Indian delegation flew to Pakistan to rescue the beleaguered Prime Minister. The resolution demanded the house and masses be apprised of motives behind this visit.
Voicing reservations over arrival of the delegation, the PTI spokesman Fawad Chaudhry said, "We are concerned over the visit. PM Sharif has business relations with Indians."
It is not a mere coincidence that Newsgate scandal report and arrival of Jindal were timed so close, he added.
Hindustan Times Reported
The steel magnate, Sajjan met Nawaz Sharif, sparking speculation that he may have been involved in efforts to revive the stalled dialogue between the two countries.
The delegations, who flew into the Rawalpindi airport in a private aircraft, was received by Nawaz Sharif's son Hussain Nawaz and Raheel Munir, a businessman who is the husband of Sharif's granddaughter Mehr-un-Nisa.
The delegation then travelled to the Prime Minister's House in the capital for a meeting.
Later, Jindal and his delegation were driven to the resort of Murree for a meeting with Prime Minister Nawaz Sharif.
Indian External affairs ministry spokesperson Gopal Baglay said he had "no information" on the meeting.
Maryam Nawaz Confirms Meeting
Maryam Nawaz confirmed meeting between PM Nawaz Sharif and Jindal, saying "Mr Jindal is an old friend of the Prime Minister."
Mr. Jindal is an old friend of the Prime Minister. Nothing 'secret' about the meeting & should not be blown out of proportion. Thank you.

— Maryam Nawaz Sharif (@MaryamNSharif) April 27, 2017
In a tweet, Maryam said, "Nothing 'secret' about the meeting and should not be blown out of proportion." (Courtesy Hindustan Times/NNI)
27
Apr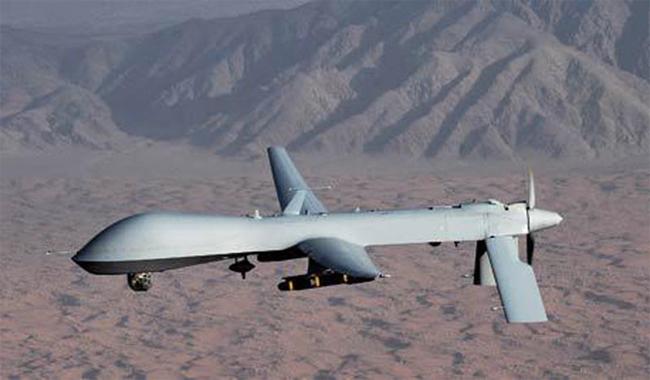 PESHAWAR: A suspected US drone strike on a house in a remote tribal area bordering Afghanistan has killed at least seven militants, Pakistan security officials said Thursday.
If confirmed the attack would be the second drone raid under the administration of United States President Donald Trump.
The suspected strike happened on Wednesday in the Lawara Mandi area of North Waziristan, one of seven tribal districts stretching along the border with Afghanistan, where Pakistan has been battling insurgency for more than a decade and a half.
"We have received reports of a drone attack in North Waziristan in which some seven militants have been killed," a security official told AFP.
Local intelligence officials said drones were seen in the area before two missiles hit a house in Lawara Mandi area, believed to be used by the umbrella Taliban militant group, Tehreek-e-Taliban Pakistan.
"There are two militant commanders, Abdul Rehman and Akhtar Mohammad among the dead," an intelligence official told AFP requesting anonymity.
Officials said the missiles could have been fired by US drones, but declined to confirm the origin of the strike.
The previous US strike under the Trump government killed two men riding a motorbike in northwestern Kurram in March.
The first of the more than 420 drone attacks in Pakistan occurred in 2004 under the government of President George W. Bush, but it was under President Barack Obama that their use increased substantially, before tapering off in his second term.
Last year there were only three, including the May 2016 drone strike that killed the then leader of the Afghan Taliban Mullah Akhtar Mansour in Balochistan province.
In 2013, Amnesty International said the US could be guilty of war crimes by carrying out extrajudicial killings.
27
Apr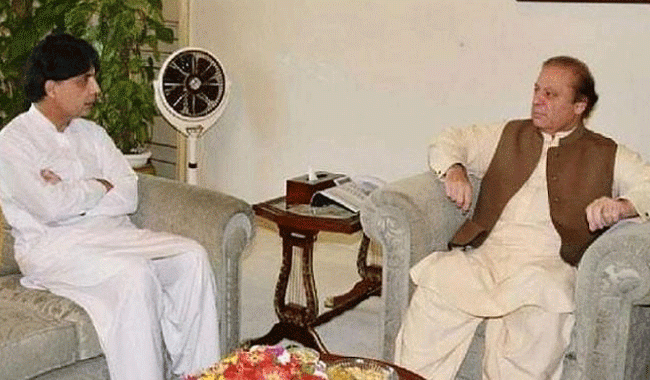 ISLAMABAD: Interior Minister Chaudhry Nisar Ali Khan called on Prime Minister Nawaz Sharif on Thursday and briefed him on important matters including Dawn Leaks.
According to the Interior Ministry, the prime minister directed complete implementation of recommendations of Dawn Leaks Committee.
Some important legal and administrative matters were needed to be decided for implementation of the report, so that recommendations of the committee could be immediately implemented after an announcement of the report.
According to a spokesman of the ministry, in the next 24 to 36 hours, work on these matters will be completed and after that all the recommendations of the committee along with the implementation will be formally announced.
Special Message
First of all I would like to thank all the Pakistani Association of Australia Team and the community for all the efforts and commitment towards the cause. I am proud and happy to serve the community and will try my best to meet the expectations. Our aim is to provide the representation to both Pakis
It is my privilege and distinctive honour to represent and serve the people and Government of Pakistan in Australia. I am delighted to write this message of felicitations to the Pakistani community who is celebrating the 75th Pakistan Day in Australia with great zeal and fervour.

23rd March