About PAA
Pakistan Association of Australia was founded over 40 years ago with the aim of representing the Pakistani Australians, P

Upcoming Events!
Pakistan Australia Association is proud to announce PAKISTAN DAY celebration in Bankstown, on THURSDAY 06:30 PM 24th March 2016 at 258 South Terrace

Please Donate
Pakistan Australian Association is a recognized charitable fund raising authority. Please donate to help the Peshawar Massacre victims…

News & Updates
Pakistan Australian Association keep you updated with community news and activities happening around.
Pakistan Association of Australia ,Established since 1973
Latest News
01
Mar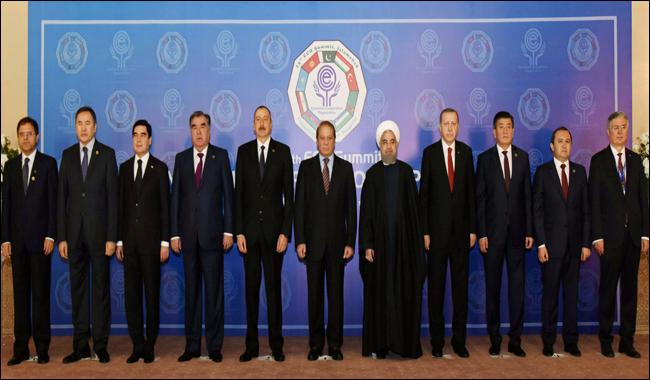 ISLAMABAD: Economic Cooperation Organization (ECO) member states have reiterated their political will and strong commitment for economic development, common prosperity, regional integration and peace and stability in the ECO Region.
A declaration issued after the 13th ECO Summit held in Islamabad on Wednesday reaffirmed commitment to the principles and objectives enshrined in the Treaty of Izmir.
It also attached great importance to the cooperation frameworks developed under the different agreements concluded between the Member States and the momentum created in different fields of cooperation.
The member states also reassured their commitment to the purposes and principles of the UN Charter including the respect for political independence, sovereignty and territorial integrity of states development of friendly relations among nations and pacific settlement of disputes.
It also welcomed further enlargement and outreach of the Organization through full membership to the interested states.
The declaration approached connectivity as a dynamic concept that encompasses multiple dimensions including cyber, energy, rail, road and ports and shipping.
It reiterated commitment to promote intra ECO trade as an instrument of enhanced economic cooperation and revitalization in the Region.
It underlined the importance of the Post 2015 Development Agenda and the role that can be played by the ECO Member States.
It recognized the importance of moderation as an approach to counter all forms of extremism and promote dialogue, mutual respect, understanding and social harmony to achieve sustainable and inclusive development, equitable growth, stability and prosperity in the ECO Region.
Acknowledging the importance of Afghanistan for ECO Region, it reiterated continued support to the national regional and global efforts for reconstruction and sustainable development as well as peace and security in Afghanistan.
It welcomed China Pakistan Economic Corridor (CPEC) as a far reaching initiative that would act as catalyst for the development of the entire region. (SABAH)
01
Mar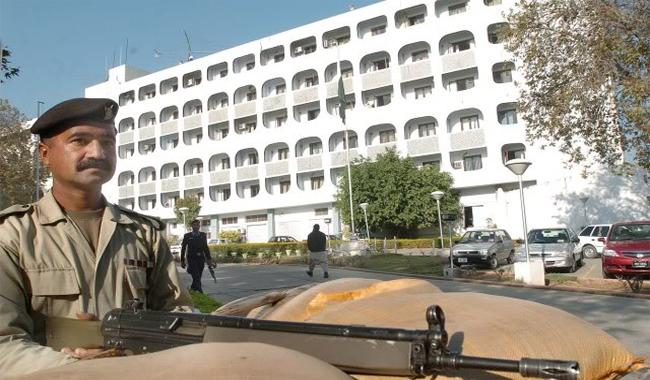 ISLAMABAD: Afghanistan has requested Pakistan to reopen border (crossing points) and de-escalate tensions between the two countries.
According to the statement issued by Foreign Office, Deputy Chief of Staff at Ministry of Defence, Afghanistan, General Murad Ali Murad requested Pakistan's Ambassador to Kabul Syed Abrar Hussain for de-escalation and re-opening of crossing points.
The Ambassador was invited for the meeting through the ministry of foreign affairs in Kabul on Monday.
Defence Attaché Brig. Farooq Zaman also accompanied the Ambassador.
Highlighting the sufferings of people due to closure of the border and cross border shelling from Pakistan, he sought reduction in tensions.
He also promised to take action against terrorists on the basis of shared information.
Ambassador Hussain, in his response, briefed on the circumstances behind actions taken by Pakistan. He stated that Afghan nationals were involved in recent attacks in Pakistan and stressed that Afghanistan should take appropriate measures for denying use of its soil by terrorists against Pakistan.
He informed that the border was closed to prevent crossing by terrorists. He stressed on the need for efforts by both countries to strengthen border management.
The Ambassador, however, promised to transmit the Afghan requests to Islamabad.
01
Mar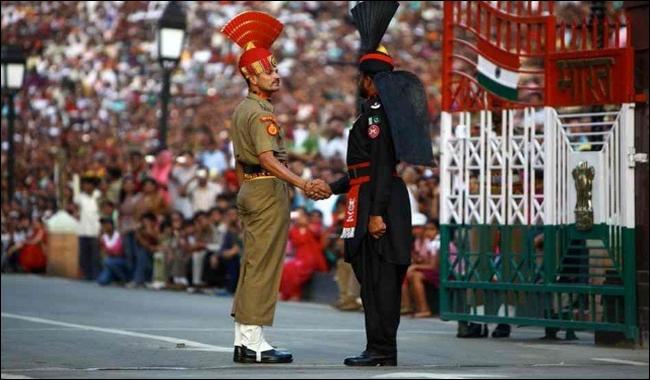 NEW DELHI: India on Wednesday released 39 Pakistani prisoners as a goodwill gesture, Indian media reported.
Responding to Islamabad's peace overtures, the Indian government released 39 Pakistani nationals who were currently languishing in Indian jails.
The prisoners were handed over to Pakistani officials at Wagah Border. The Indian Border Security Force handed over the prisoners to personnel from the Pakistan Rangers.
These included 21 prisoners who have served out their sentence in India and 18 fishermen.
Pakistan had also released 217 Indian fishermen as a goodwill gesture two months back.
Pakistan had also handed over an Indian soldier, Chandu Babulal Chohan, who had crossed the border to Indian authorities at the Wagah border on January 21.
Special Message
First of all I would like to thank all the Pakistani Association of Australia Team and the community for all the efforts and commitment towards the cause. I am proud and happy to serve the community and will try my best to meet the expectations. Our aim is to provide the representation to both Pakis
It is my privilege and distinctive honour to represent and serve the people and Government of Pakistan in Australia. I am delighted to write this message of felicitations to the Pakistani community who is celebrating the 75th Pakistan Day in Australia with great zeal and fervour.

23rd March