About PAA
Pakistan Association of Australia was founded over 40 years ago with the aim of representing the Pakistani Australians, P

Upcoming Events!
Pakistan Australia Association is proud to announce PAKISTAN DAY celebration in Bankstown, on THURSDAY 06:30 PM 24th March 2016 at 258 South Terrace

Please Donate
Pakistan Australian Association is a recognized charitable fund raising authority. Please donate to help the Peshawar Massacre victims…

News & Updates
Pakistan Australian Association keep you updated with community news and activities happening around.
Pakistan Association of Australia ,Established since 1973
Latest News
26
Jun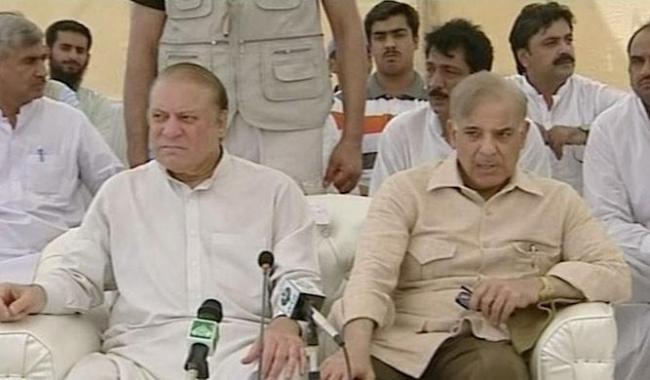 BAHAWALPUR: Prime Minister Nawaz Sharif on Monday said that the Bahawalpur oil tanker incident will be investigated thoroughly and those found guilty of negligence will be punished.
"We have to look into what was the condition of that truck (tanker)?….We will not let this incident go ignored [without reaching any conclusion]," he said while speaking to media after meeting the affectees of tragic incident here.
The prime minister, while expressing his deep grief over the tragic incident, however, regretted the "inappropriate" attitude of some politicians on television.
"Yesterday, some people did politics on television. It is inappropriate. There should be no politics for politics on such tragic occasions, when we should console the injured and affected," he remarked.
The prime minister agreed with the view of Chief Minister Punjab Muhammad Shehbaz Sharif that illiteracy and poverty lead to such accidents.
He said the government was doing all to improve economy, realize development, boost agriculture, check energy shortages and move the wheels of industry, so as to curb unemployment.
The prime minister said the moment he heard about the tragic tanker-fire incident, he directed the Chief Minister Punjab to immediately reach Bahawalpur and supervise the rescue and relief efforts.
Nawaz Sharif, who cut-short his visit to London and reached Bahawalpur this morning, said he visited the Victoria Hospital and enquired after the health of those injured by the incident.
The Prime Minister said he gave away the cheques of Rs. one million each to the injured, adding, Rs. 2 million each were being given as compensation to the families of those who lost their lives.
"No amount can be the compensation of a life which is very precious, but can support the affected people," he added.
The prime minister on this occasion also told the people that during his visit to Victoria Hospital, he met an injured youth, who despite being critically injured, expressed his pleasure over meeting with him and asked for job.
Similarly another injured youth said he desired to meet him (Nawaz Sharif), the PM said and added, "This really touched my heart and I prayed for their health and life."
The prime minister on this occasion said the government will provide jobs to such injured people, after they get recovered, and to people of affected families.
Nawaz Sharif said he or Chief Minister Punjab had not done any favour by visiting the area and meeting the affected people, as it was their duty.
"This Eid has turned into a day of grief for us and the whole nation," he said, adding they would continue to fulfil their responsibilities with full commitment.
He also prayed for the departed souls, courage for the affected famililies and early recovery of the injured.
Families express gratitude to PM
The families affected by the tragic incident expressed gratitude to PM Nawaz for being with them in their hour of grief.
They said they were consoled to find the prime minister amongst them and it has given them the courage to overcome their pain and sorrow.
Rescue operation completed in five hours:
Commissioner Bahawalpur Saqib Zafar gave briefing to the prime minister here at the Circuit House.
It was informed that the rescue operation was completed in five hours. Four army helicopters, 34 ambulances of Rescue 1122 and 25 ambulances of Edhi, participated in the rescue operation.
It was told during the briefing that the explosion affected 265 people, with over 150 people losing their lives and injuring 125 others.
26
Jun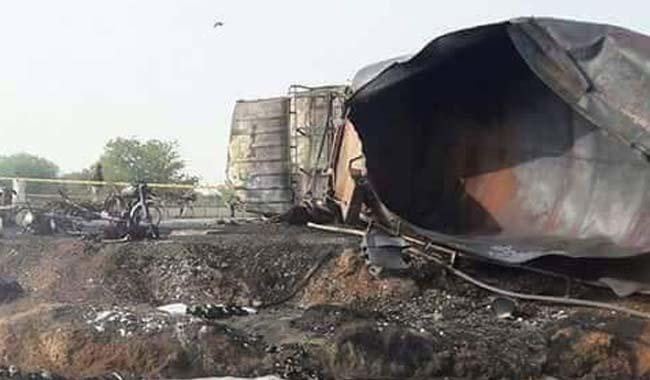 KARACHI: Shell Pakistan on Monday said the company will fully cooperate with the local authorities investigating Bahawalpur oil tanker explosion which claimed over 150 lives.
"We are extremely shocked and saddened to learn of the devastating road-tanker fire near Bahawalpur. Our hearts go out to the families of the victims and our prayers are with the injured," Shell Pakistan Managing Director, Jawwad Cheema said in a statement.
Prime Minister Nawaz Sharif today visited Bahawalpur and met with the injured being treated at the Bahawal Victoria Hospital. Later, talking to media the prime minister announced to launch investigation into the horrific incident and vowed to punish all those involved.
The statement added that the company has mobilised resources and is working with the authorities to assist the local emergency teams and will cooperate fully with subsequent investigations.
"The tanker is owned by Marwat Enterprises who was transporting fuel from the Shell Oil Terminal in Kemari, Karachi to Vihari. Road safety is a priority at Shell and we have already started our own investigation into the cause of the incident."
26
Jun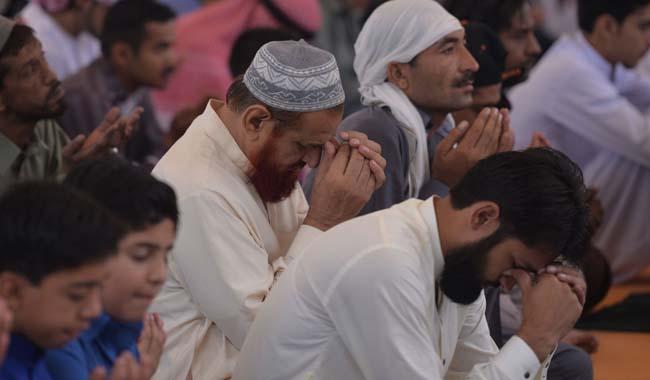 BAHAWALPUR: Pakistan began Eid in mourning Monday as the death toll in an oil tanker explosion rose to 153, with scores injured after they were caught in a fireball while scooping up spilled fuel.
Dozens of relatives were waiting outside hospitals in Bahawalpur, the nearest major city, to claim the bodies of their loved ones as Prime Minister Nawaz Sharif arrived early Monday to visit victims after cutting short a visit to London.
The explosion ignited early Sunday as crowds ignored warnings to stay away from the tanker which had overturned on a main highway from Karachi to Lahore, spilling some 40,000 litres of fuel.
Police have said details remain unconfirmed, but cited witnesses who said the tanker´s tyre had burst.
The accident quickly drew scores of people from a nearby village, many armed with whatever containers they could carry to scavenge the spilled fuel despite warnings from the driver, who survived the crash and was later taken into custody, and motorway police, to stay away.
Minutes later the tanker exploded, engulfing the crowd as well as dozens of other vehicles in a massive fireball that sent a plume of thick smoke into the sky.
"The death toll has climbed to 153, and many are in critical condition in various hospitals in Bahawalpur and Multan," Javed Iqbal, chief of Victoria hospital told AFP.
State television aired images of Sharif arriving in Bahawalpur, and said he will visit victims at the hospital after being briefed on the incident.
The accident came after at least 69 people were killed in a series of militant attacks across Pakistan on Friday, compounding the country´s sense of grief as Ramadan, Islam´s holiest month, came to a close.
Pakistan has an appalling record of fatal traffic accidents due to poor roads, badly maintained vehicles and reckless driving.
The country has also long struggled to alleviate a chronic energy crisis, with regular blackouts crippling industry and exacerbating anger against the government.
Villagers near the town of Ahmedpur East, where the accident occurred, told AFP Sunday they were in shock after the accident.
"What is the use of this petrol, what will you do with it now?" asked resident Mohammad Shabbir, pointing to a bucket of scavenged fuel in his hand.
Special Message
First of all I would like to thank all the Pakistani Association of Australia Team and the community for all the efforts and commitment towards the cause. I am proud and happy to serve the community and will try my best to meet the expectations. Our aim is to provide the representation to both Pakis
It is my privilege and distinctive honour to represent and serve the people and Government of Pakistan in Australia. I am delighted to write this message of felicitations to the Pakistani community who is celebrating the 75th Pakistan Day in Australia with great zeal and fervour.

23rd March