About PAA
Pakistan Association of Australia was founded over 40 years ago with the aim of representing the Pakistani Australians, P

Upcoming Events!
Pakistan Australia Association is proud to announce PAKISTAN DAY celebration in Bankstown, on THURSDAY 06:30 PM 24th March 2016 at 258 South Terrace

Please Donate
Pakistan Australian Association is a recognized charitable fund raising authority. Please donate to help the Peshawar Massacre victims…

News & Updates
Pakistan Australian Association keep you updated with community news and activities happening around.
Pakistan Association of Australia ,Established since 1973
Latest News
19
Sep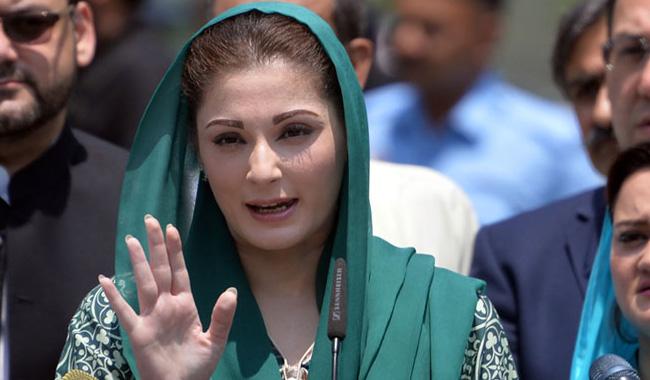 ISLAMABAD: Maryam Nawaz, Daughter of former prime minister on Tuesday said in a tweet that Nawaz Sharif should not be a part of political and personal victimisation in the garb of accountability. She suggested her father not to appear before accountability courts as wel.
Responding to a tweet of journalist Iftikhar Ahmed, who asked, "will Nawaz Sharif appear before National Accountability Bureau (NAB) court?"
"He should not. Must not [...] It's a FARCE," Maryam tweeted.
He should not. Must not. Should not be a part of political & personal victimisation in the garb of accountability. It's a FARCE. https://t.co/InyQXrSsX7

— Maryam Nawaz Sharif (@MaryamNSharif) September 19, 2017
As earlier, an accountability court had summoned former prime minister Nawaz Sharif and his children Maryam, Hussain and Hassan Nawaz, son-in-law Captain (Retd) Mohammad Safdar and Finance Minister Ishaq Dar on Tuesday to appear before the accountability court in connection with three references, filed on the directions of the Supreme Court.
It is to mention here that none of the respondents appeared before the accountability court. PML-N leader Asif Kirmani, who appeared on the Sharifs' behalf, said that the family was not present as they had all gone to be with Kulsoom Nawaz who is being treated in UK
Kirmani also told the court that Kulsoom is scheduled to undergo another surgery in the next couple of days, therefore an exact date for the family's return cannot be ascertained.
While the court then issued another summons for Sharif and the others to appear on September 26.
19
Sep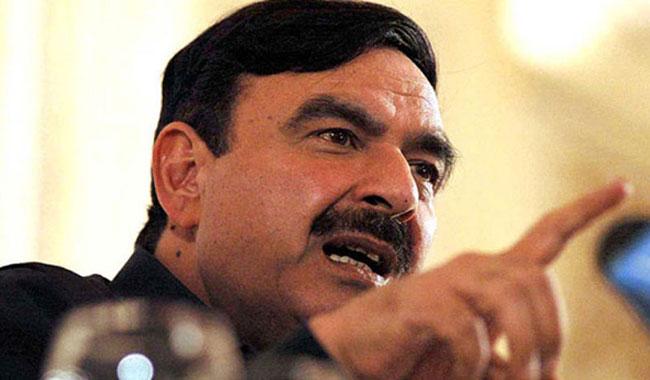 HYDERABAD: Awami Muslim League leader Sheikh Rasheed Ahmed on Tuesday said only Imran Khan can rescue the country from thieves.
Pulling a tirade against the Sharif family, he claimed to have justifications that trigger Nawaz Sharif in dose of constitution 62 and 63, adding that the entire family will trip a downfall.
He further said that Khaqan Abbasi is next to be whitewashed.
Sheikh Rasheed further said the Sharif team has humiliated the entire twenty crore population of the country.
Putting up with two successive wins in court, he claimed to bring Khaqan Abbasi behind the bars, picking up his weak points following LNG. He said Abbasi's attempts have challenged him.
Concerned with similar opposition, he suggested that Shahbaz Sharif restructure his verdict.
19
Sep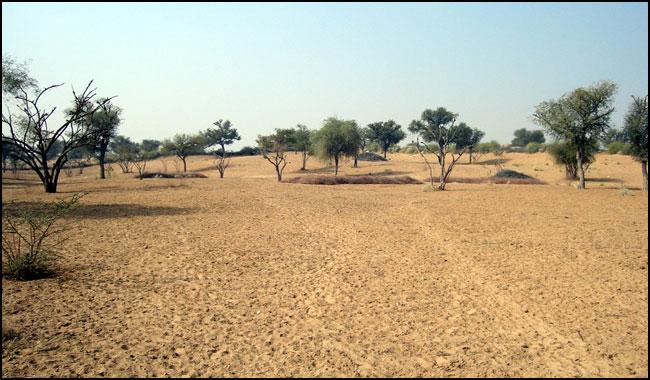 Ahmed Mamoor Amimi loves Pakistan as much as other patriots do or perhaps more than others. He says Pakistan is his identity and wants others also to know the country. For this, he travels a lot and visits all places of the country just to introduce Pakistan's rich variety of colourful culture, folk music and local artists to the whole world. Wherever he goes he captures the scenic beauty of the place through his camera lense.
Recently he visited 'Thar' and he was mesmerised to see the place and summarised the entire beauty of the area in just one sentence: "Thar is the precious jewel in the crown of Pakistani culture". Amimi aspires to bring before the nation a wide stretched view of the actual Thar. He intends to capture pretty much every captivating mode of Tharparker. His emphasis specifically underlining folk music and personas.
In an interview with Daily Jang, he speaks about Thar and all that it has to offer. However, rain is one natural phenomena the inhabitants long for. It downpours cheers and applause across the land of spirited culture. Unlike his expectations, he didn't catch any glimpse of barren land or mountain. Globally being the only fertile desert, this gemstone turns to exhibit full-fledged foliage during the cloud bursting time of the year, popping up a harvesting era. The inhabitants reap vegetation, crop to stock annually every rare aspect -- the other being water.
Despite the weather largely being ruthless, he claimed, the inhabitants yet do not indulge in any misdemeanor. The crime rate here is zero, perhaps because the people here are simple, honest and healthy. Backing up to his core interests, his quest for talent is never unanswered in Thar.
" I am very passionate about seeking talent. Wherever I visit, I always seek out a range of artists, whether it is a musician, a performer, or a storyteller. In Thar also, I came across three local singers at the Umar Marvi Museum", he added.
" The museum is based on the tale of Umar Marvi - the most popular of the folk love stories of Sindh. The tale of the lovers, wherein the two flee on claim of love. The love story then took a spin as the two turned out to be step siblings, being unaware of their earlier family ties. However, the story doesn't hold any evidence," he said.
"The museum also exhibits sculptures of the popular story idol. You come across folk singers there, who live an easy profession chanting local songs. One of them was Faqeera, whom I met right on my visit to a temple in Nagarparkar. I crossed paths with him there, instantly drawing me to the aromatic melody. I even made a video of him. The tune really captured my attention as if bringing me to life." In his opinion, the grace of the temple is as appealing as the engaging music.
Amimi told that residing in the dynasty of Thar, Islamkot is an ideal location for the tours, with hotels, hospitals and a range of necessities. The roads, too, are in a sound condition due to the Thar Coal Project being around the Islamkot town. "We explored Nagarparkar, Tharkaparkar, Mithi and Islamkot. This region has gained quite prominence due to its neighboring locality with India borders," he added.
He maintained that the Sindh Government has formed an organization like STDC. It made huts just like jhuggis in Thar and Kot, entailed on reservation booking. We stayed in one of the hut-like motels.
With strong culture, the terrain also calls for common rituals. Popular temple in Baluchistan, Binglaj, is a sacred entity for Hindus in the region. Beholding a sacred telling, the temple is named after a Goddess. Various other temples were built on the land. These temples assemble large gatherings for their religious significance.
A local ride 'Kekra' is quite common within the region. This is a huge truck decorated with various designs and flowers. This truck is very suitable ride for sandy routes due to which this is called 'camel of Thar' whereas the camel is known as 'ship of the desert'. However, with the passage of time, the use of kekra has been reduced and jeep is being used instead.
Surprisingly, the territory residing with Pakistan is full-fledged with greenery while there is a waterlogged land on the other side of the border, which is Indian area of Rann of Kutch. We also visited Umarkot and Khipro which are in Thar.
A big issue of Thar is however its barren land with salinity and cultivation faults. However, amid all the chaos and blessings, the people in Thar are living a peaceful and happy life. Mamoor thinks it is just their simplicity. Thar has yet, summed up a joyous life for its inhabitants.
Special Message
First of all I would like to thank all the Pakistani Association of Australia Team and the community for all the efforts and commitment towards the cause. I am proud and happy to serve the community and will try my best to meet the expectations. Our aim is to provide the representation to both Pakis
It is my privilege and distinctive honour to represent and serve the people and Government of Pakistan in Australia. I am delighted to write this message of felicitations to the Pakistani community who is celebrating the 75th Pakistan Day in Australia with great zeal and fervour.

23rd March